There'll be no accusations, just friendly crustaceans under the seeeeeea


2010-07-04 | 7:28 p.m.

Glastonbury photos have to be postponed 'til the next entry. This is a bit out of chronology but it's not like I'm going to get slapped in the face as a result of it. Hopefully.

Today I'm not on form. Two minutes in at a picnic with children and I'd already used the word cunt. Still, it was nice to laze about and eat loads of food, recovering from last night and steeling myself for the mass cleanup operation which has since ensued.

Oh! I have a smug grin on my face today, due to mine and Jenn's aquatically amazing Under the Sea fancy dress party last night. We got told off by an across the road neighbour, someone abseiled the scaffolding and there was a steamy, sweaty living room disco.

And I spent a significant part of the evening snogging my friend Tim, who I had the briefest of flings with in January 2007 and have always fancied, so HOORAY considering my love life's been as dry as a prune sat out in the sun for the past few months. We went to my room to 'look for some pirate accessories' for him and emerged some hour(s) or so later. He's my friend and unlikely to ever really be more than that, but last night made me happy, that's a definite.

My outfit.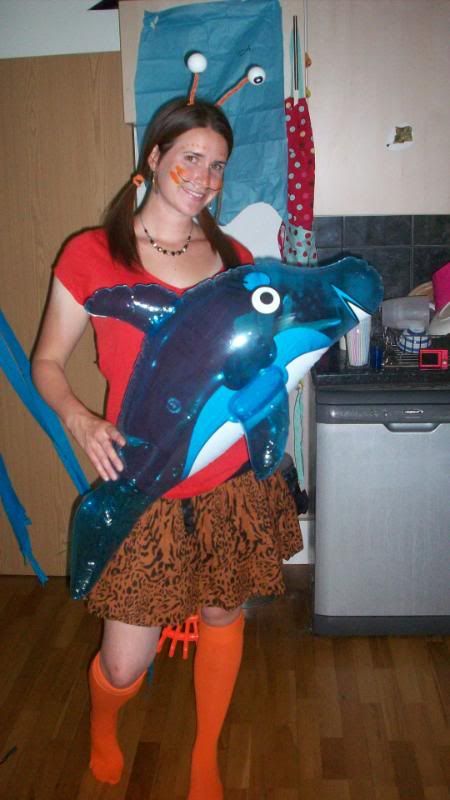 The back of my outfit. Most commonly asked question: 'Why are you wearing a rake?!' (IT'S BLATANTLY A LOBSTER TAIL.)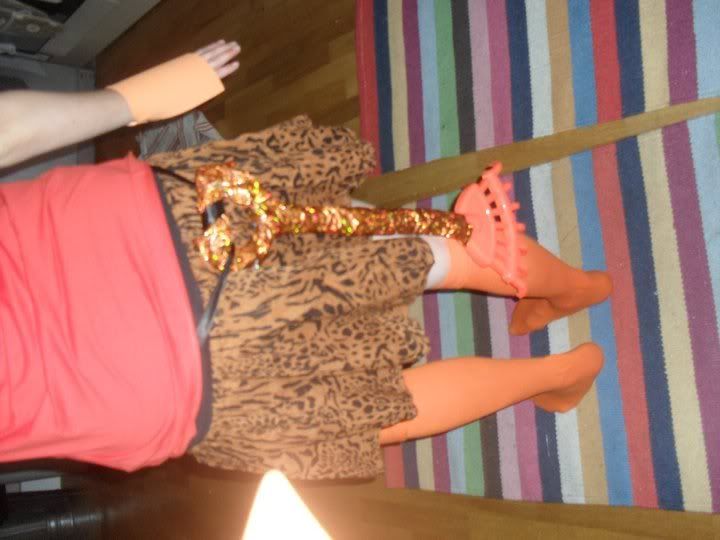 Lobster (me), Crab (Jenn).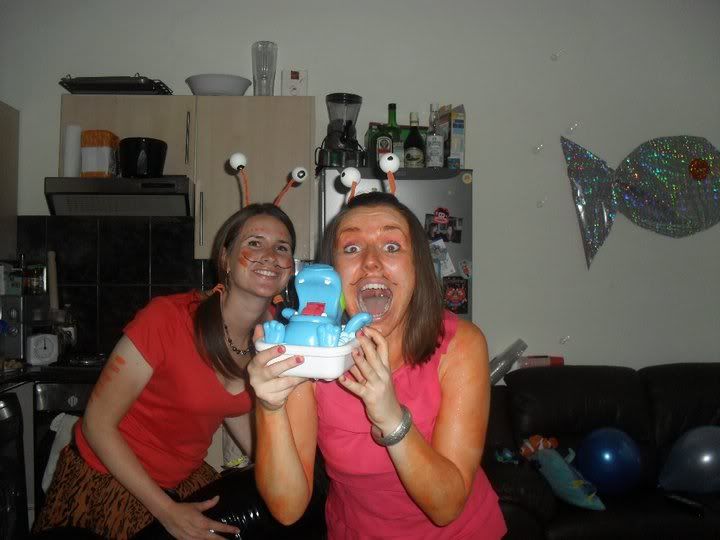 Starfish (Chris), Sailor (Reeta), Rainbow Trout (Katy), Lobster (me), Pirate (Tim *dreamy sigh!*)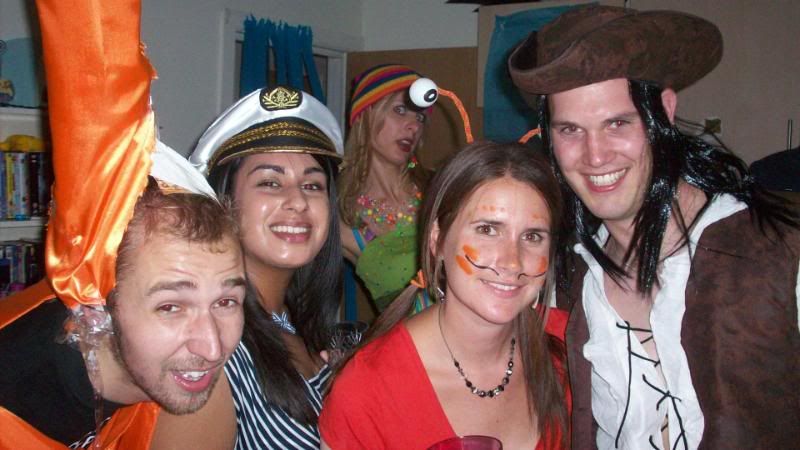 Jenn's wonderful cake.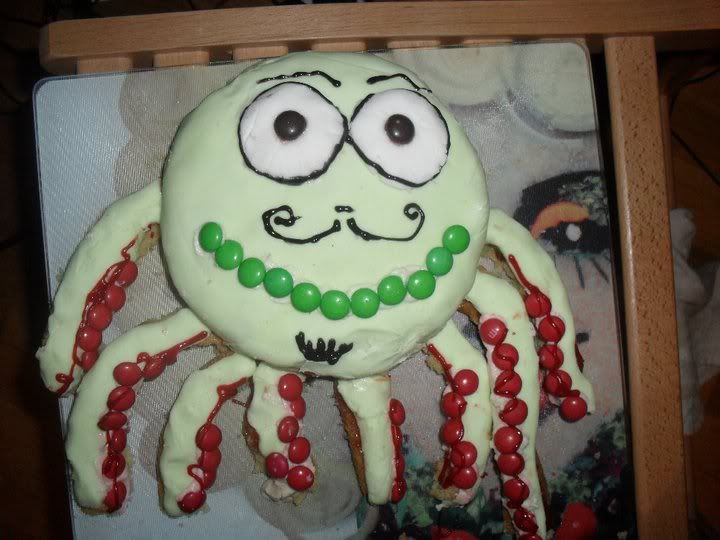 Rainbow Trout caught.
Group shot!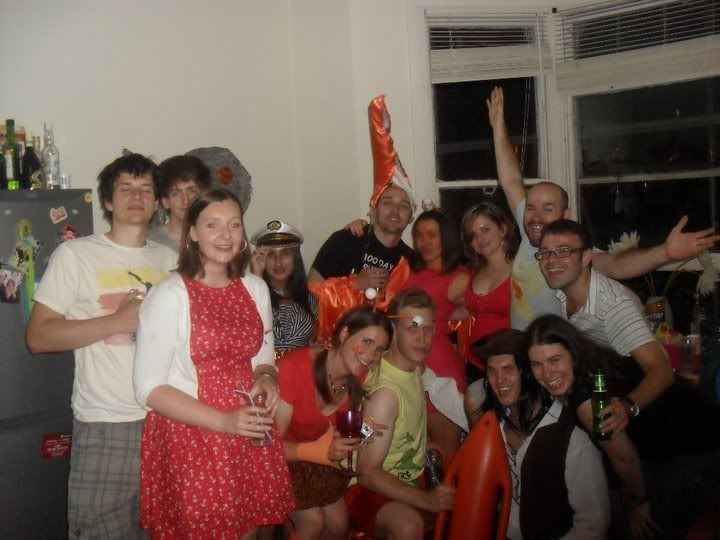 Party in action.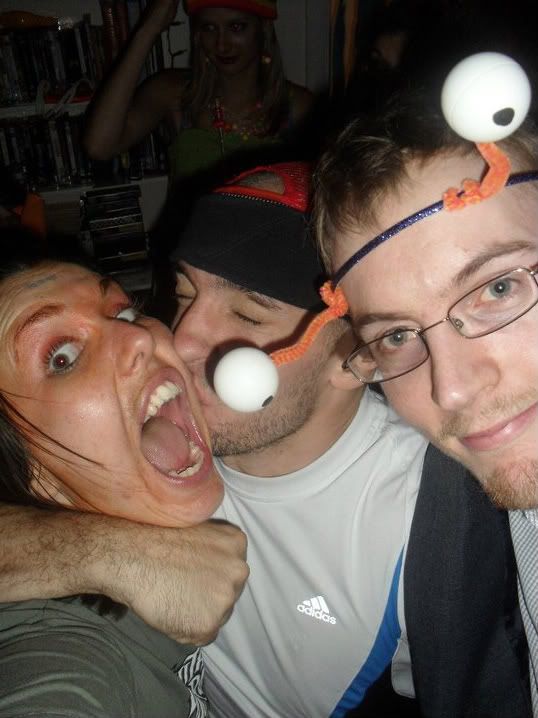 Note my foam sheet claw, Portlypete!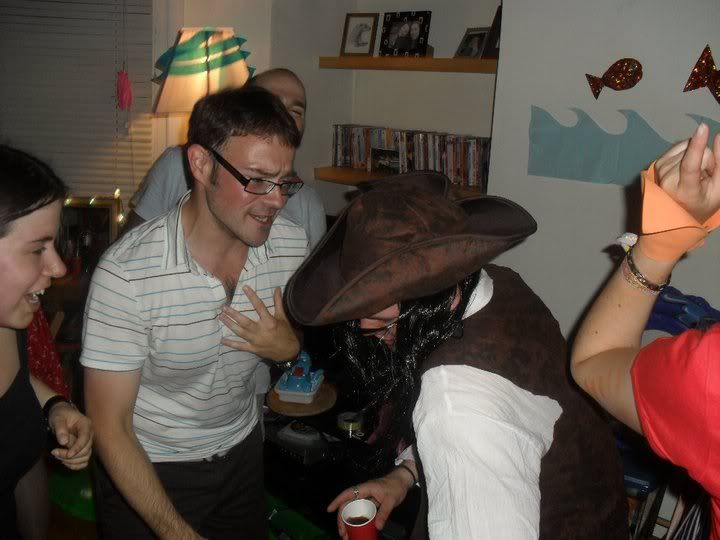 I love this one - Pirate Tim, me and Reeta.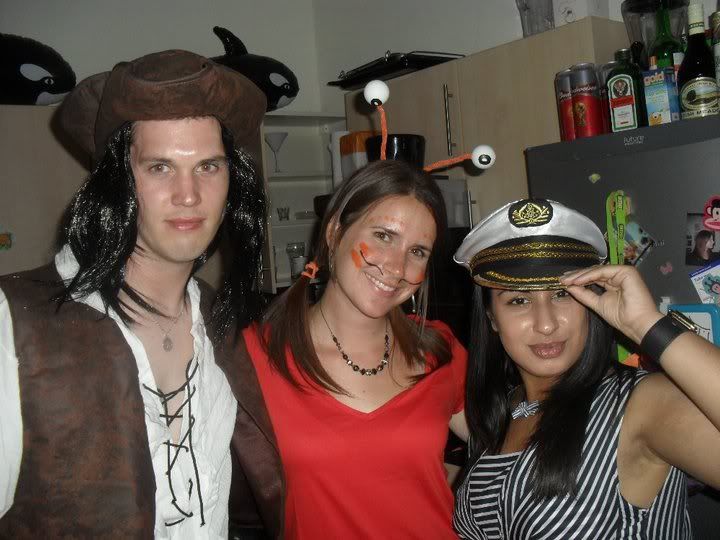 Popeye (Adam), Sailor and Nemo (Natalie).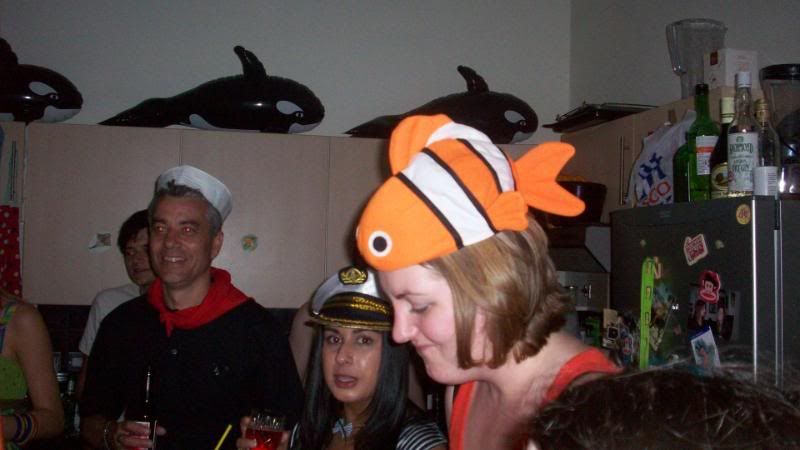 Lobster and Sailor.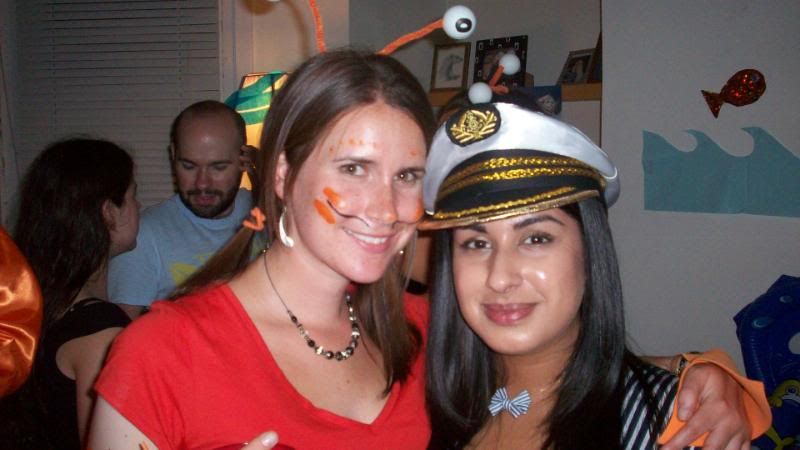 Lobster and Crab.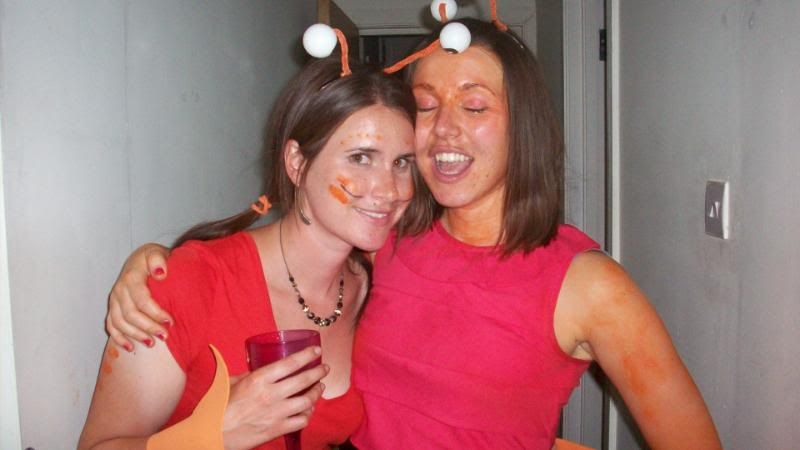 I really did think he was a bizarre orange wizard.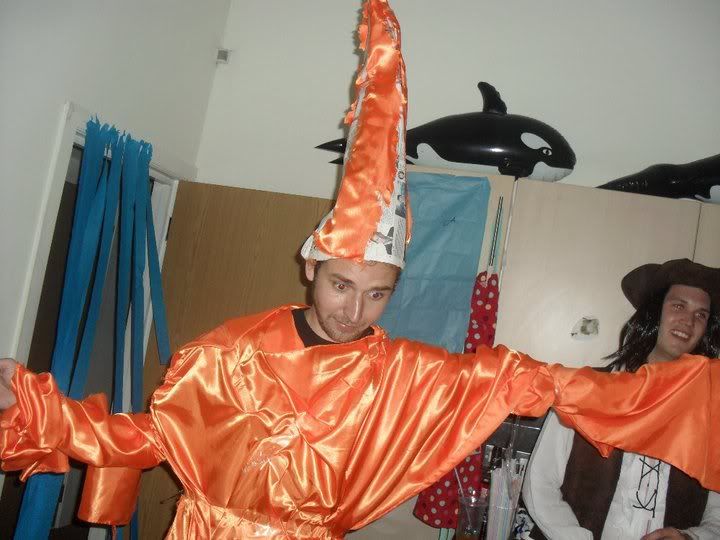 We don't have a garden but we do have some lovely scaffolding!