New Year


2011-01-01 | 4:08 p.m.

I just had a phone call off my gran which was so heartwarming. She's finally finished sorting through her mountains of Christmas presents and wanted to tell me how much she loved one that I gave to her, which was a framed picture of something I'd drawn.

A while ago I began sketching Court 1 of the Old Bailey as I was spending such a large proportion of my time in there. It started as a mere scribble in my court log and I kept adding to it over the days. I ended up with this.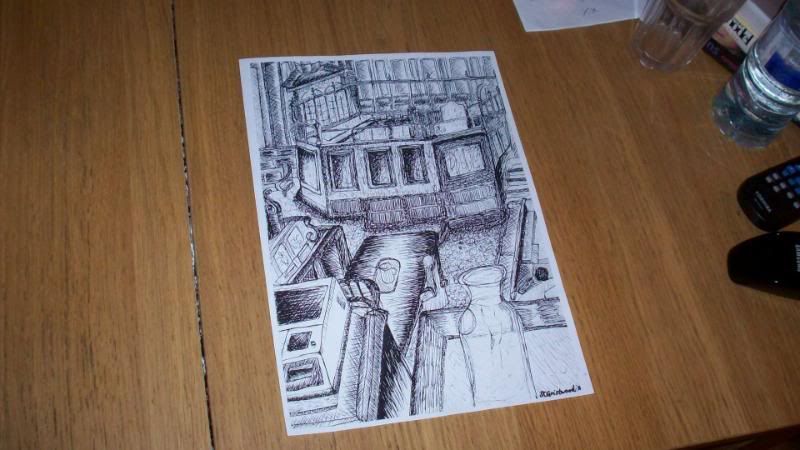 The water jug and recording equipment is where I sit, high up with a panoramic view of the courtroom. The judge sits to the left in prime position and the defendants are in the dock opposite, accompanied by jailers. Left of the table in the middle is where the barristers go and opposite them on the right is a bench where the press sometimes sit and behind that (not shown) is the jury box. Also on the right the microphone is on the edge of the witness box, which I also couldn't fit in - a shame as it quite peculiarly has its own roof from back in the days when court proceedings happened outside!
Hope you're having a good start to the new year. I had one of the best new year's eves in ages. I got ID'd in the Co-op (YAY) and later received a kiss on the cheek off 'Bono' from a U2 tribute band in the pub, then rocked out at Katie's until 4 am before snuggling down on the sofa in my tiger print onesie. A splendid night!

previous | next