I wanna get a slush puppie with both flavours


2013-07-26 | 10:24 a.m.

In the words of Winnie from 90s teen sitcom USA High, it is H-O-T-T hot! No really, it's boiling in London and every night for the past two weeks or more I've been sleeping under just a sheet pondering one of life's great questions, "Why have I still not bought a fan?"

This was Rotherhithe yesterday evening though, so I shouldn't complain too much: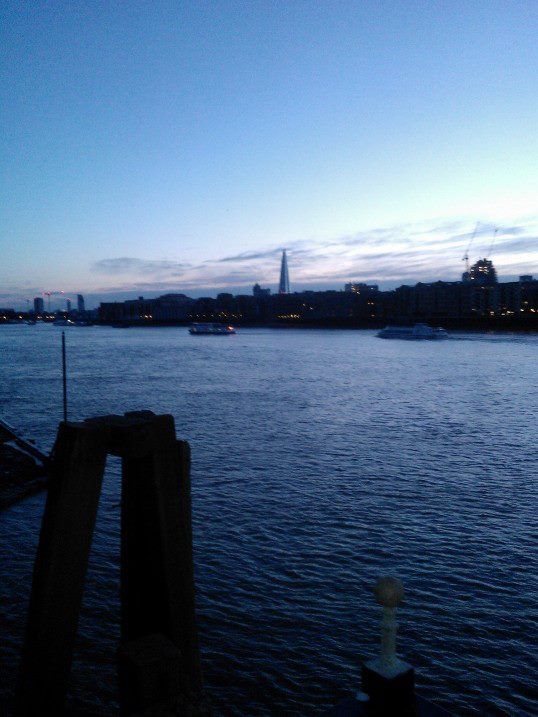 Last Saturday I had the (on the whole) utter joy of being bridesmaid at Jenn's wedding. The only part I did not enjoy was walking down the aisle, which made me realise that if I get married myself, which I do want, I'm going to have to do it in front of no people at all (frowned upon/illegal) or neck a beta blocker, valium or 10 jagerbombs.
All I'd had was a small bucks fizz and when walking into the town hall where the nuptials were to commence I was suddenly overwhelmed with nerves and emotion and tottered down looking a bit scrunchy faced. Jenn and Nick did fantastically though.
Beforehand, me and Jenn looking like Furbies:
All the bridesmaids! Jenn's uni friend Lucy on the left and her sister April in the middle: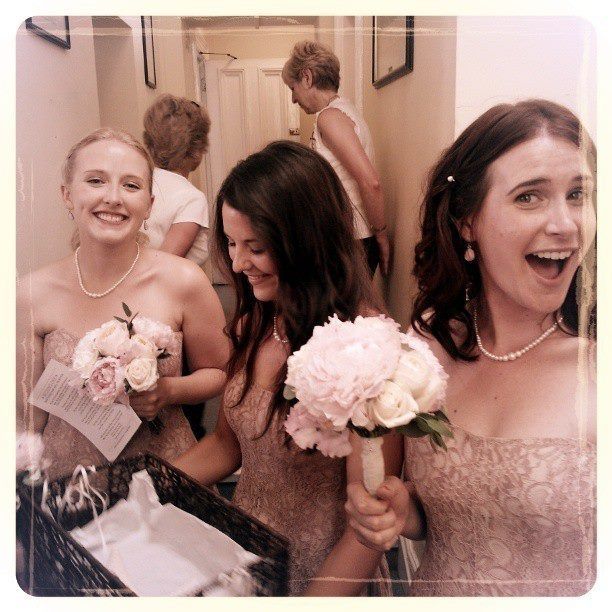 Husband and wife:
Love this one: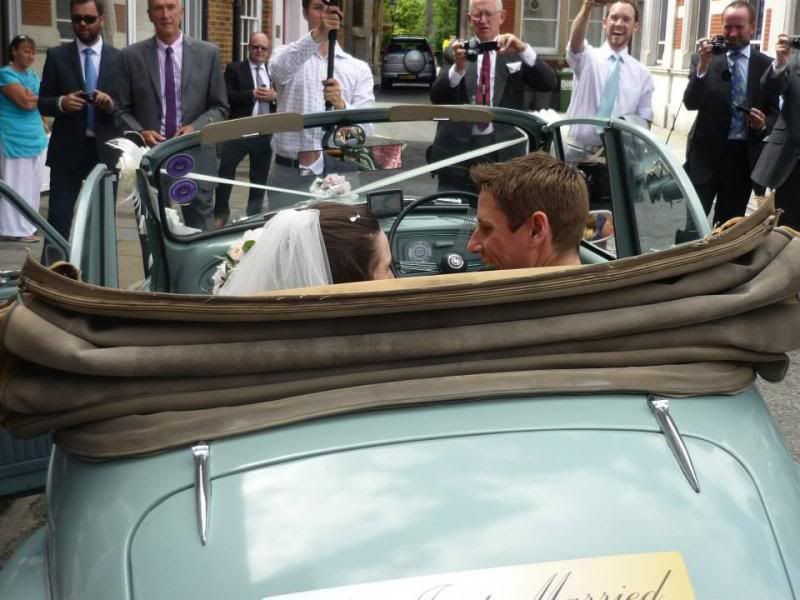 Jenn looking beautiful and happy and being carried like all brides should be!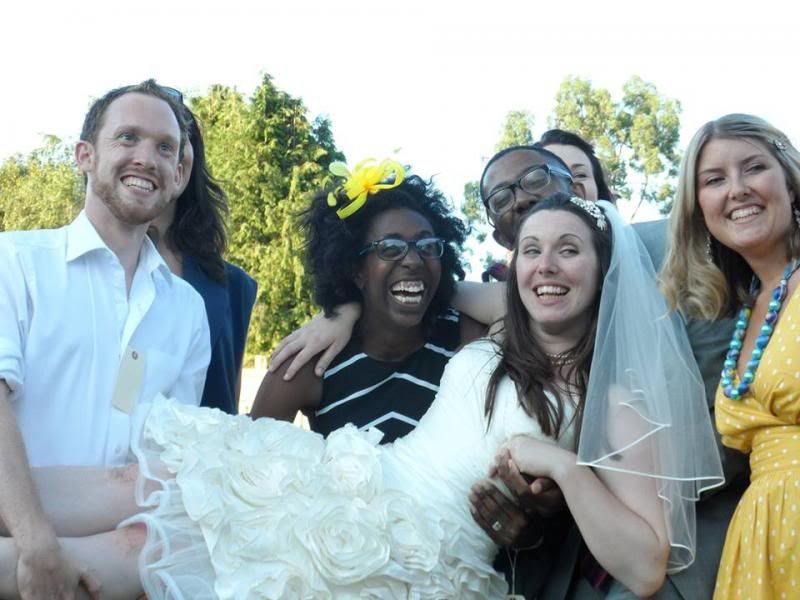 So that was nice. Perfect in fact.
This morning I have been scouring the Internet for a recipe for homemade mini chilli burgers as I'm making dinner for Ollie tonight. I did them once before but think I just made it up and hoped for the best, very possibly setting off the smoke alarm off in the process. I've cobbled a few recipes together in my head and so from the ingredients I bought I'm going with mixing together:
Beef mince, onion, red chilli pepper (with seeds for a nice surprise!), seasoning and a beaten egg for binding.
Then the idea is to shape the mixed ingredients into mini burgers, brush with oil, chill under clingfilm in fridge for half an hour and then fry over medium heat a few minutes each side.
That's the plan (oh, and Stepfordtart's homemade potato wedges, the recipe for which is in my notes!). What can possibly go wrong?!