Barcelona


2010-04-20 | 8:36 p.m.

If our return flight had been booked for two days later we wouldn't have been able to get home; if we'd decided to go a week later our entire holiday would have been KAPUT!

We were lucky indeed. No volcanoes have been keeping me away from Diaryland, just pure unadulterated apathy.

Barcelona was heaven. We even watched a Barca - Madrid match in a kebab shop then went down to party in Catalunya Square with all the supporters when Barca won.

A man on the Metro rifled through a bin, sniffed the delectable aroma of his fingers then proceeded to stalk Katie, calling her 'Mary Magdalene'.

Anyway, whilst the pervy Metro man was one of the top highlights of the holiday there were some other nice bits too, as my pictures will demonstrate (please ignore the fact that I cannot orchestrate my face well in photos AT ALL EVER). It's such a beautiful city.

Friday 9th

Katie and me, shortly after we'd arrived: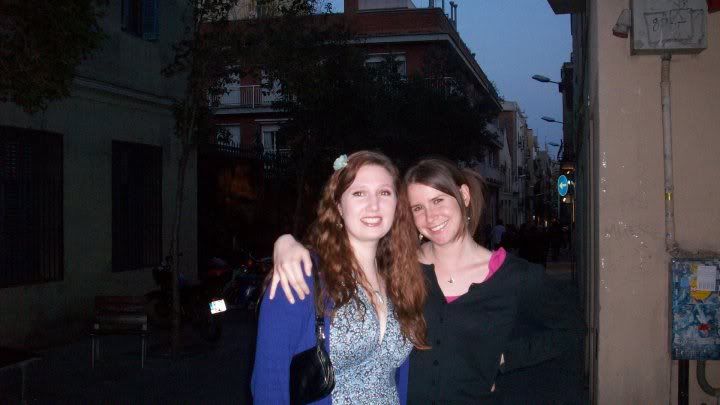 Me and Reeta: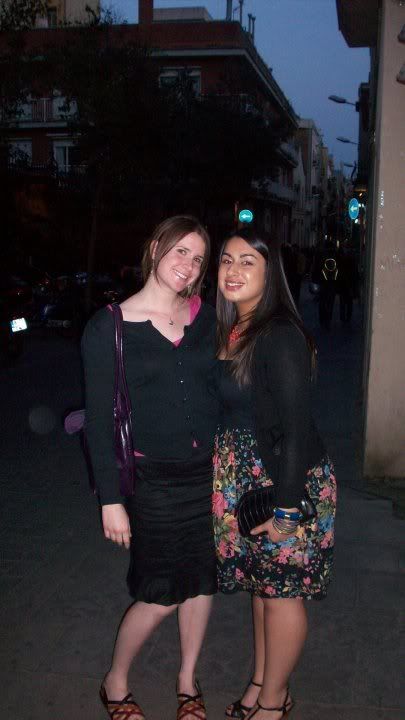 Saturday 10th
Gaudi's neverending Sagrada Familia: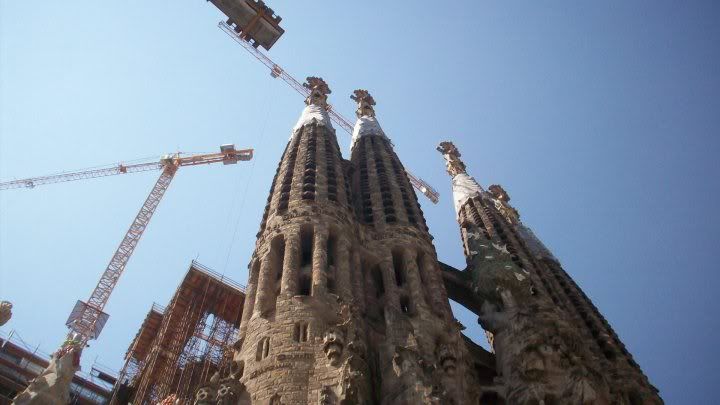 The view from the top (it was HIGH. I clung to ANYTHING I COULD FIND):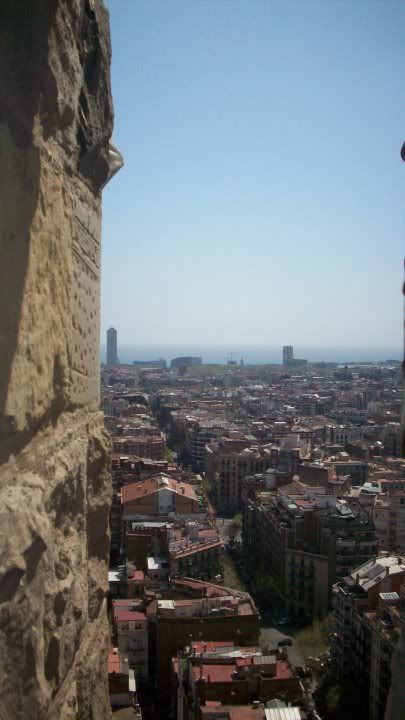 Lovely Parc Guell: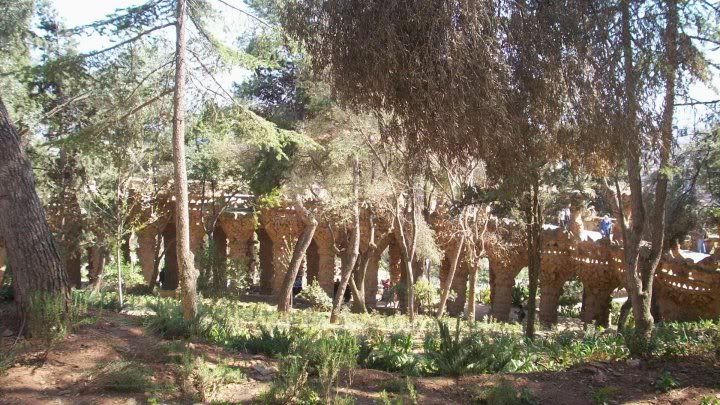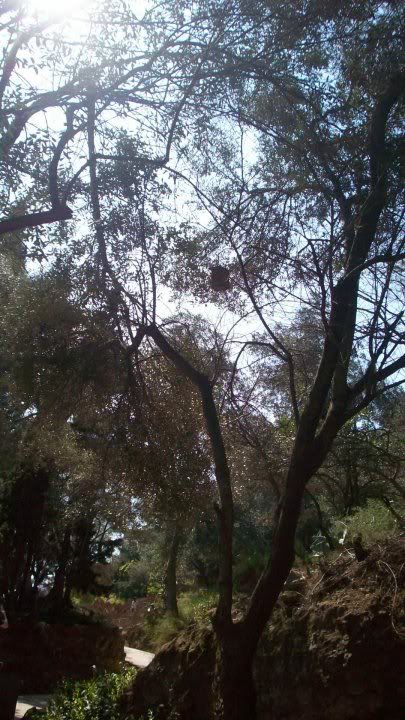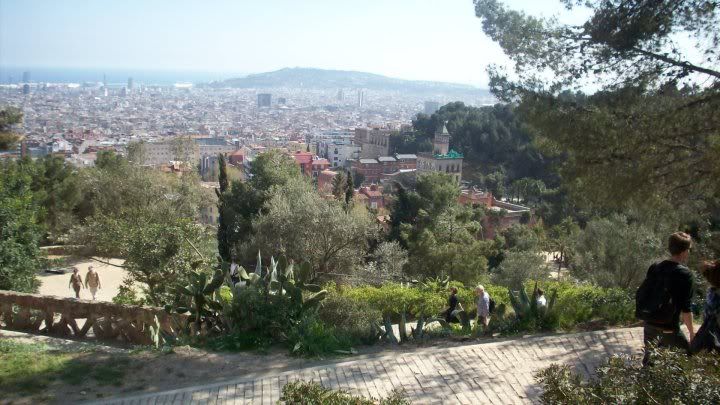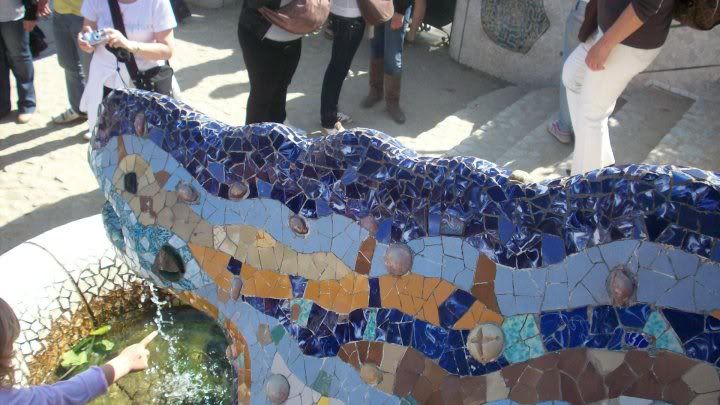 The port at night: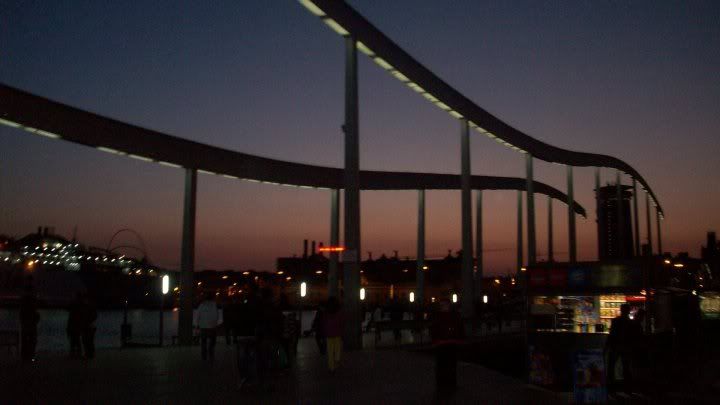 Me in Barca garb: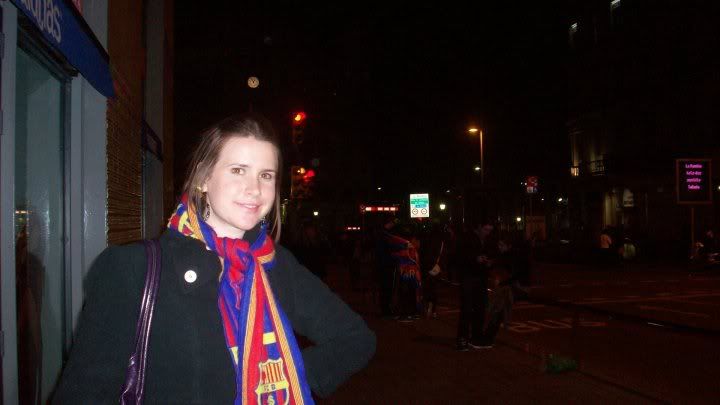 Beer and flowers in the Bra Cafe: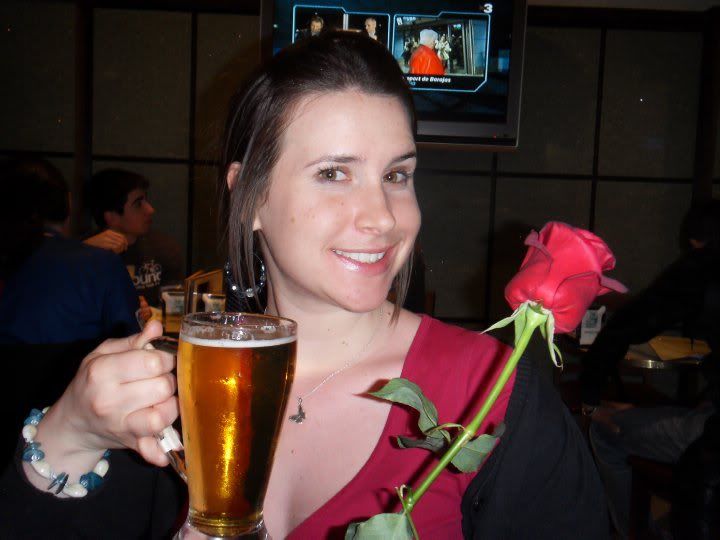 Coming back on the Metro (God knows...):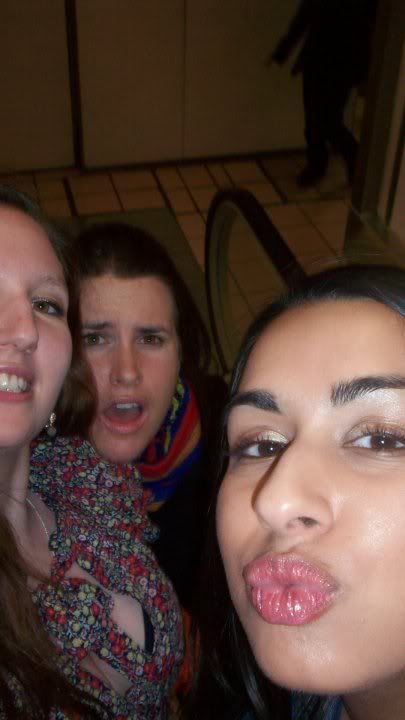 Sunday 11th
Katie finds a Pug in the park: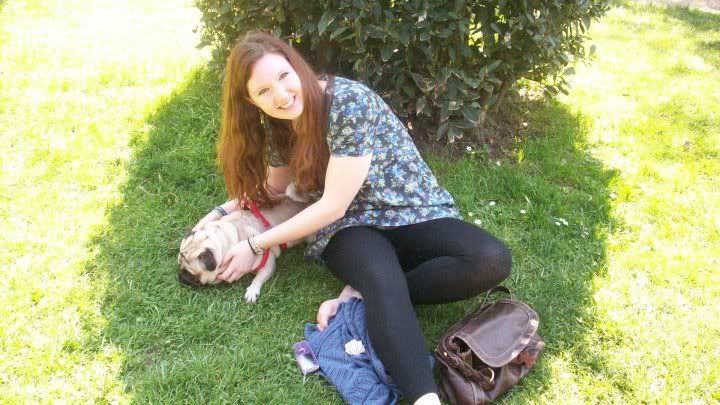 The beach: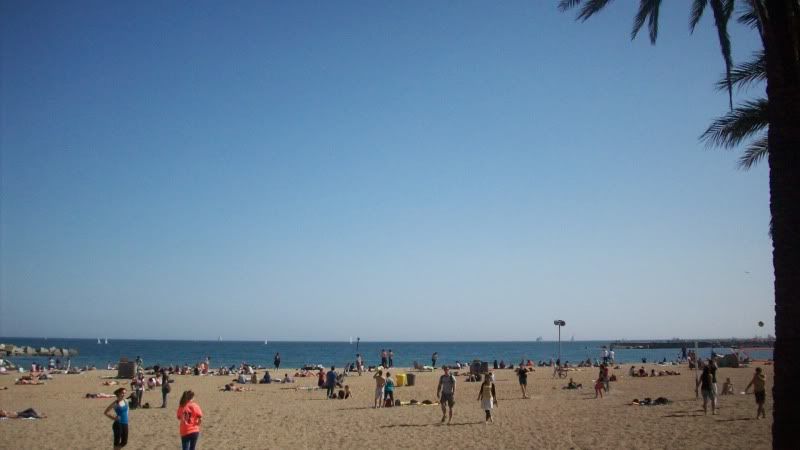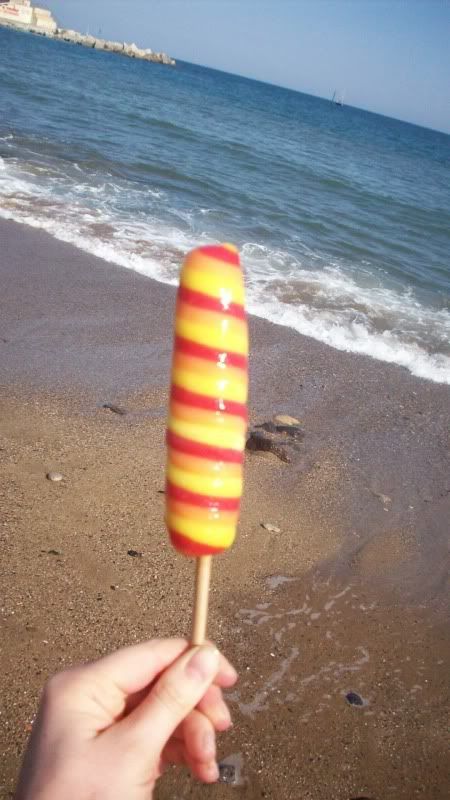 Paella: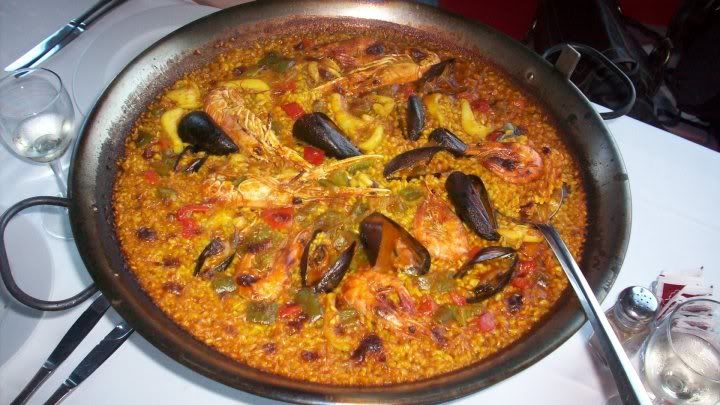 Monday 12th
It rained so I didn't take many during the day.
Chatelet cocktail bar: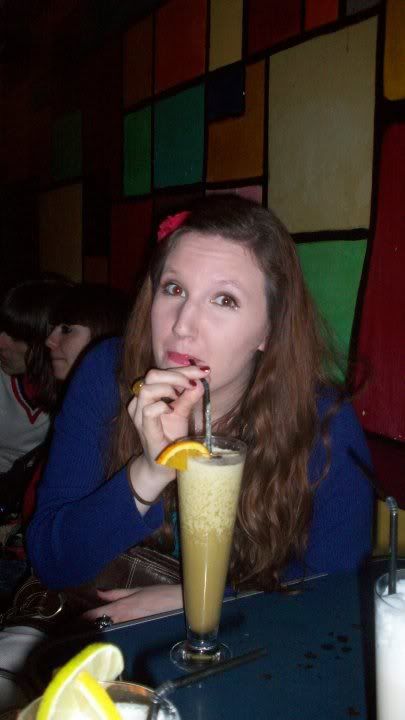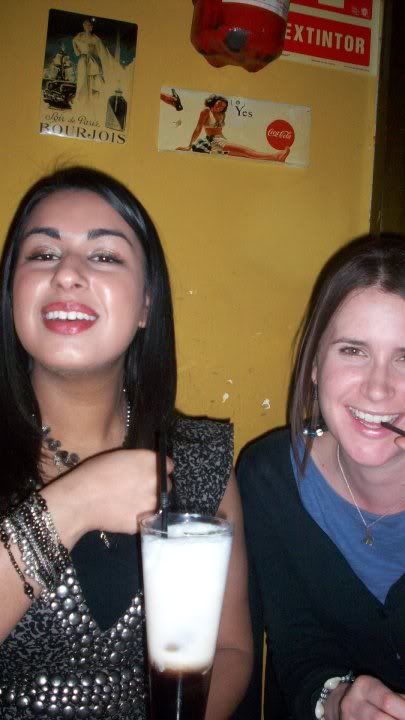 Definitely not sober: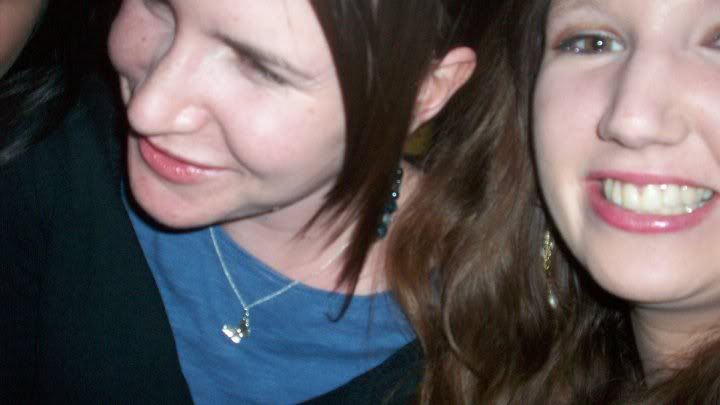 Gracias por la atencion amigos (yep, my Spanish is still as shite as ever).