A tale of two cities


2012-12-16 | 7:54 p.m.

Apparently I still have some readers...thank you lovely people! I am just lazy/dopey/insert dwarf name dependent on my mood that day and very, very busy.

I've just come back from a weekend in Brighton with Ollie - we caught the the train yesterday and en route the restaurant we'd booked called to say they were too busy to accommodate us (but they could offer us a couple of seats at the bar...er, no thanks!) and the B&B called to say their heating had broken down, aaaaaargh. They knocked £50 off the (massively overpriced, it transpired once we were in our postage-stamp sized room with uneven floors and paint falling off the walls) £90 but we decided we'd stay put and make do.

It was lashing with rain outside so we went pier-bound and won tat on the 2p falls before going on Brighton's fairly new big wheel which was one of the funniest things (for me) because I have never seen someone so petrified. Once the ride began Ollie looked anxious and nervous and clung to the seat saying he needed to hold on. We were meant to get three goes round but it wasn't particularly busy so after our third we were sent on a fourth and then a fifth revolution at which I thought my boyfriend might pass out and I offered to press the emergency button that lets you get off once you're down at the bottom again!

What a lovely view of the pier from the top of the wheel: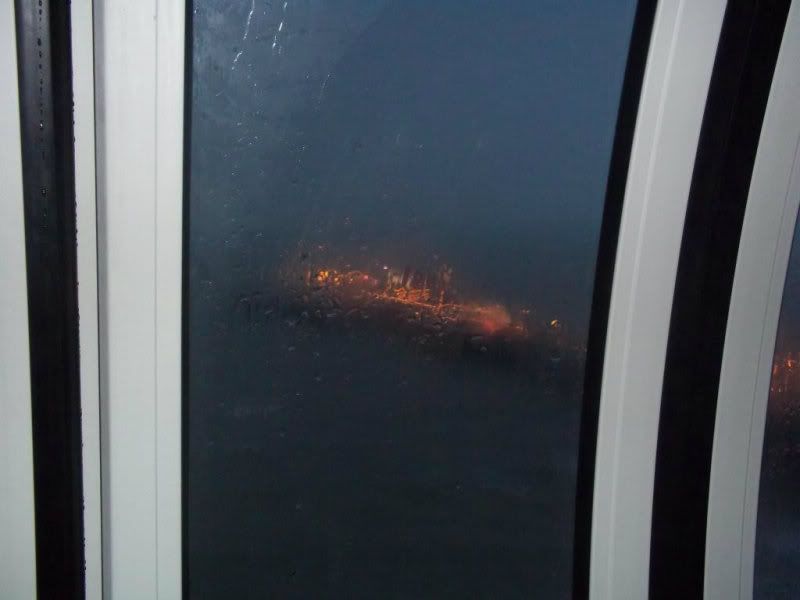 He survived luckily so we fled the torrential downpour to the nearest drinking hole, which was a friendly gay bar, then another couple of pubs before having some hugely delicious Italian food at Fat Leo's.
Today the weather behaved much more kindly too: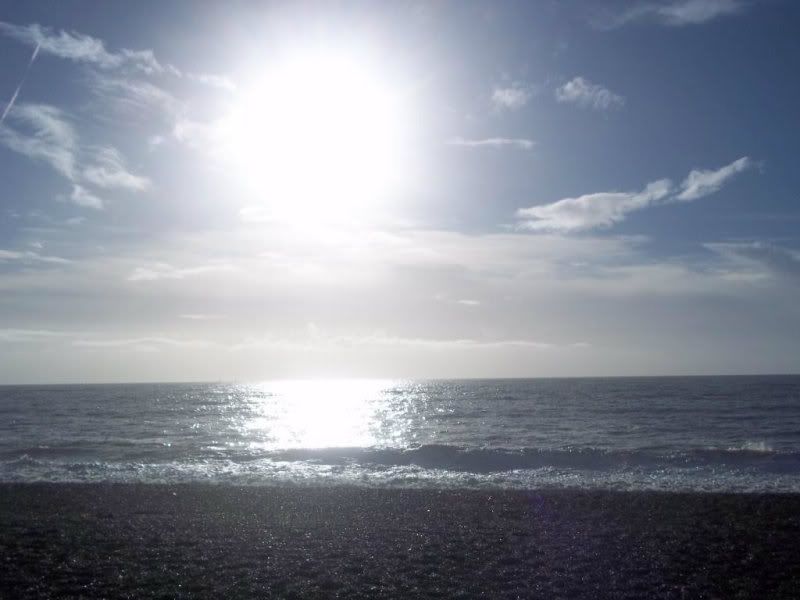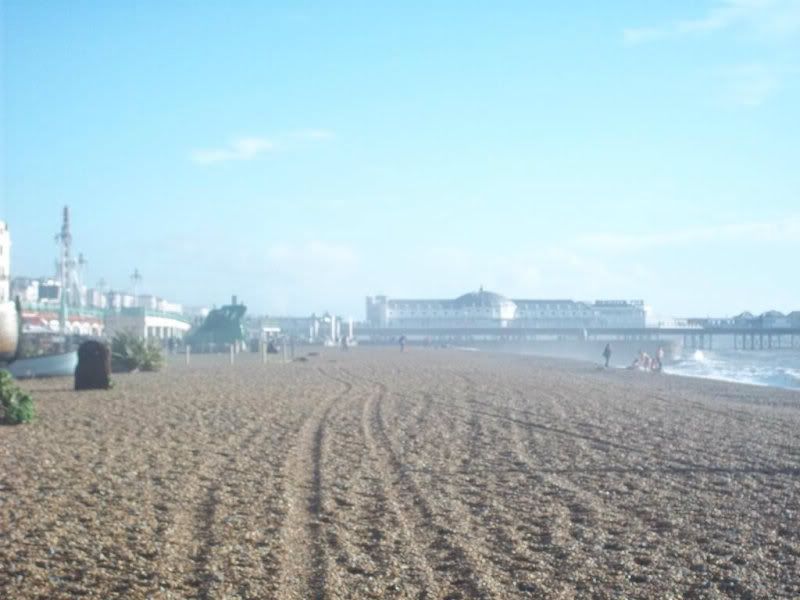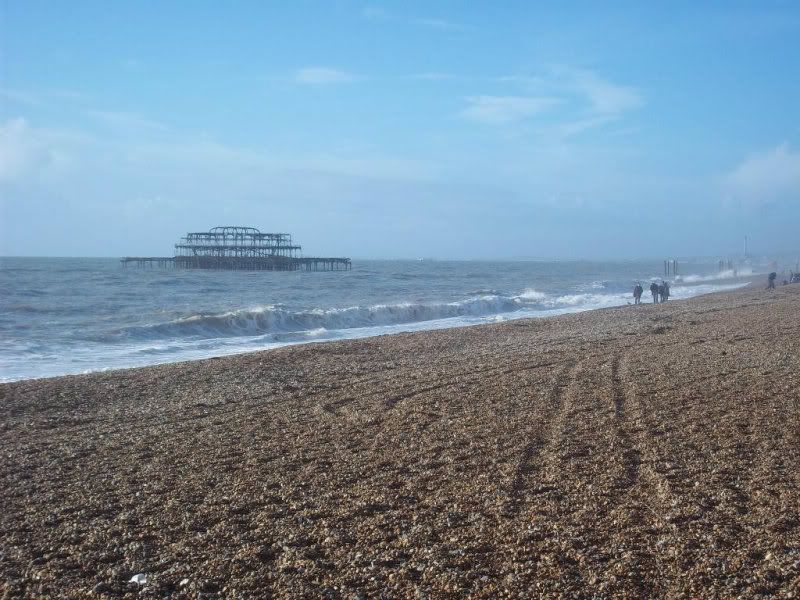 Despite the small annoyances I had an incredible weekend purely because Ollie makes me very, very happy indeed. I've decided that letting myself fall in love with someone (not that it's something that's controllable!) is so definitely worth the risk, whatever happens in the future.
Vegas tales! It feels a lifetime ago now, Halloween, but I did promise.
On Halloween itself we'd arranged to go on one of the Nitetours nights out, which involved doing a bar and club crawl ferried about in a party limo and of course everyone dresses up as it's Halloween! I was a leopard.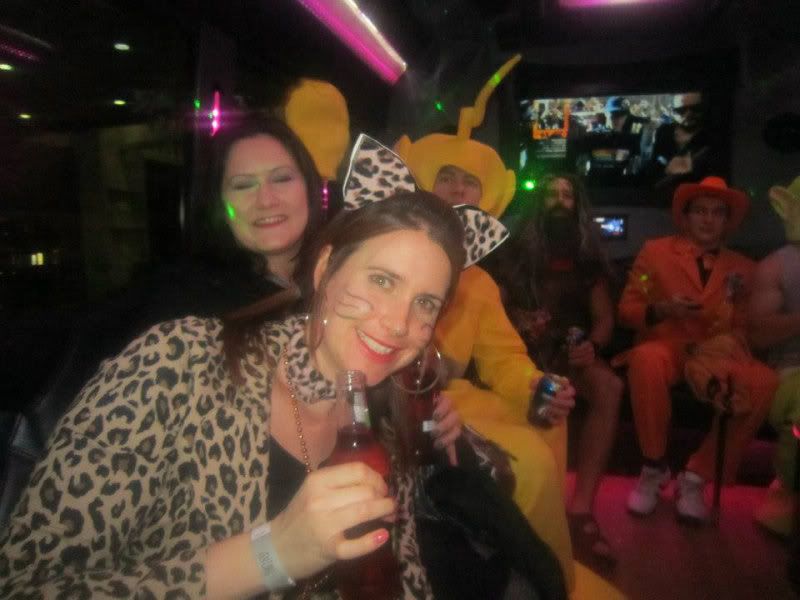 Needless to say a lot of booze was a-drunken and a few interesting things occurrred including Reeta (Cleopatra) going off with the yellow Teletubby and my memories seem to be akin of those fellows in comedy-filled the Hangover but at one point it was 6 am and I was in a casino in a hotel with an Australian whose character for the evening was an orange horse called Gumby (eh?) and I was drunk off my face playing Blackjack. Now, Blackjack is in my blood - I grew up playing our version, Pontoon, taught by my grandparents from a very young age.
In my inebriated state at one point I thought I was gambling with 25 cent chips and I was doing very well and amassing a nice stash and carrying on because it's fun. I'd been playing for a while, had a free wine (which I DID NOT NEED as my vomiting six times the following day would attest) and was really enjoying myself. Then I had a moment of clarity. No they weren't 25 cent chips - in fact I don't think such a thing exists; they were 25 dollar ones. I looked at the other chips I'd won and there were two ONE HUNDRED DOLLAR value ones in there. Needless to say I called it quits at this points and was congratulated by the table dealers as I stumbled off $300 up and was escorted back to my hotel next door by the lovely Australian.
I didn't always have such luck in my gambling adventures: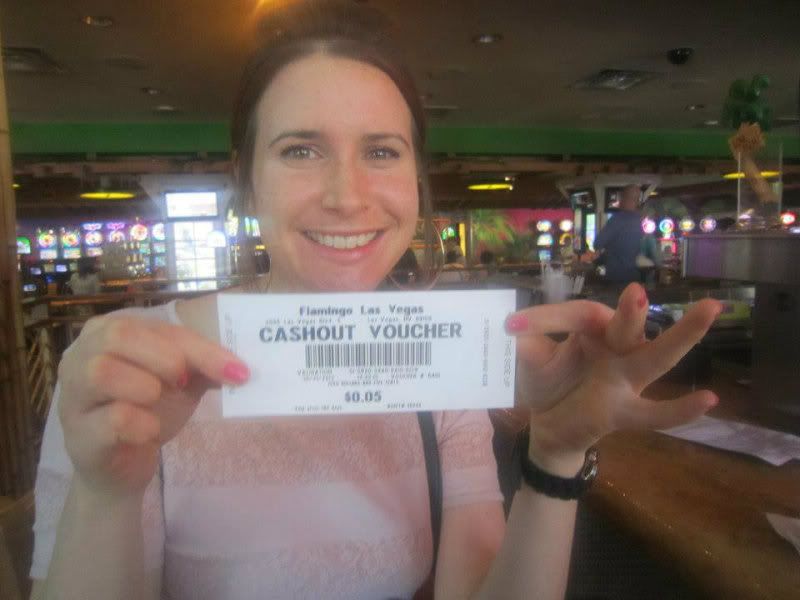 But our hotel, the Palazzo, was pretty bloody nice: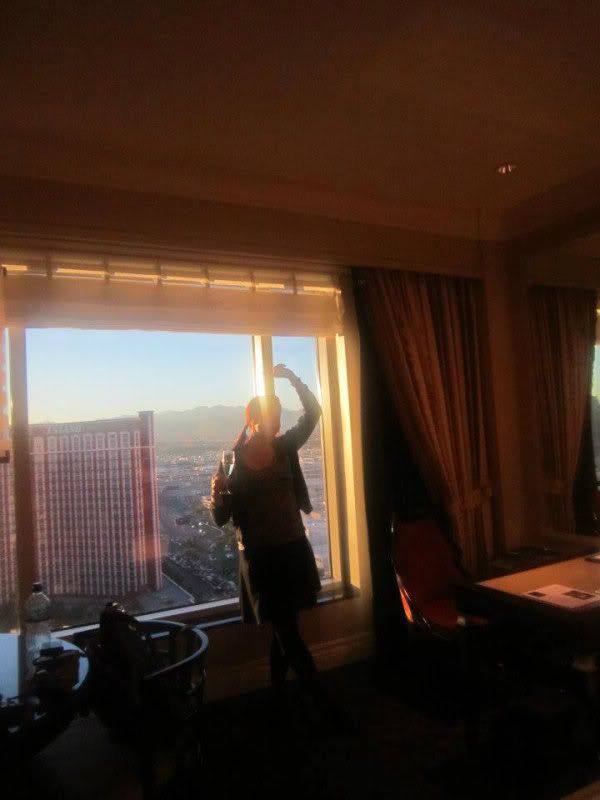 Tune in next time for Grand Canyon tales; for now I want to wrap up some Christmas presents whilst watching Home Alone 2 :)

previous | next