June round up


2014-07-15 | 5:02 p.m.

Hello, hello! Do you know what, I still get a weekly report of visitors to ye olde diary and I am ever astounded and honoured that the number of guests is more than one - not a lot more mind - but that's still very nice indeed. And that I should occasionally maybe put something in it. I am going for the easy way out of photos to document my turning of 30 and going on holiday to Seville and Malaga with Ollie to celebrate and a slightly unusual Glastonbury, which saw my poor, poor friend Natalie break her ankle on the first night and had to go home. You worry about things like keeping your money safe, remembering where your tent is and trying not to drink so much you puke up as the toilets are truly unpleasant, but bone breakage has never been high on my list of worries at a music festival. Natalie confided after that she has barely any calcium in her diet so maybe that was it. Or it could be the fact that we both took a big tumble down a grassy hill, not expecting it to be dewy after a beautiful, bone dry first day.

Anyway, I'll start at the beginning.

I began my last day of my 20s on an early morning EasyJet flight. Pre-air borne Dutch courage made one of us sleepy and the other a bit hyper: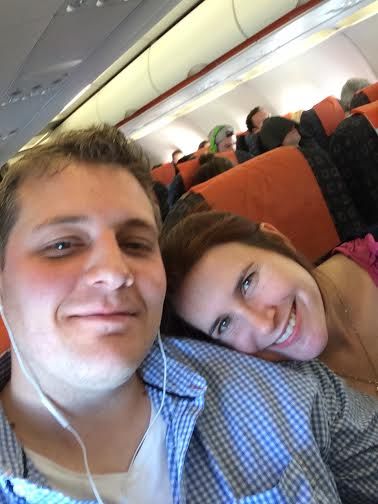 Seville is absolutely stunning. And there are oranges...everywhere!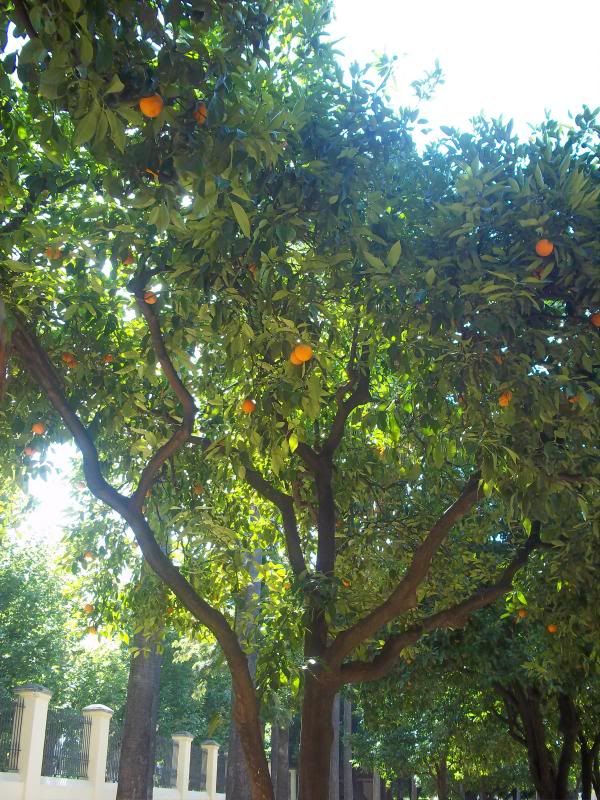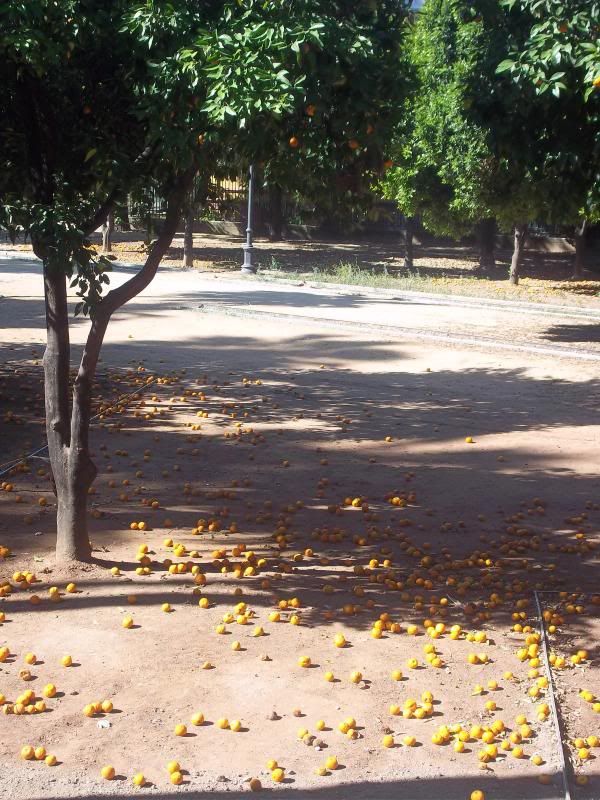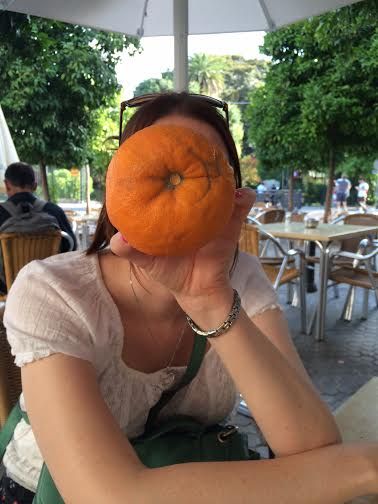 Two of me, having fun at the Alcazar: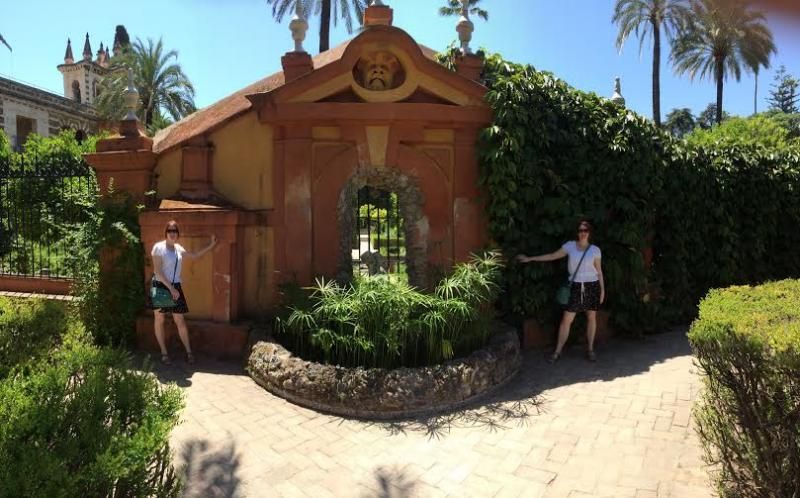 Ollie enjoying Malaga: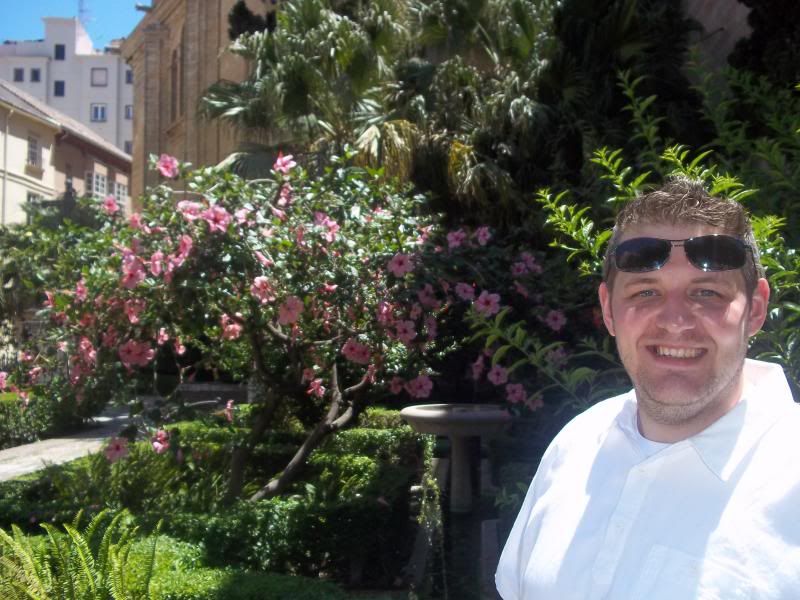 And me: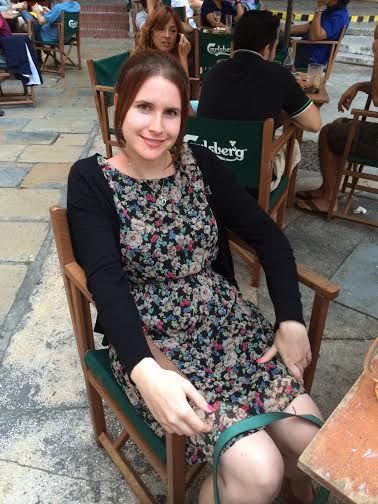 Natalie and I on the Wednesday of Glastonbury: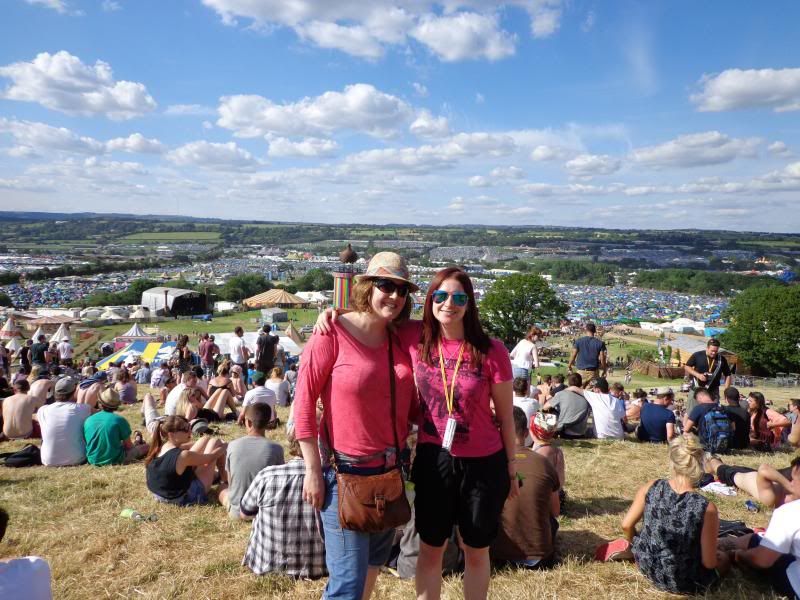 This smiley face would soon be sad: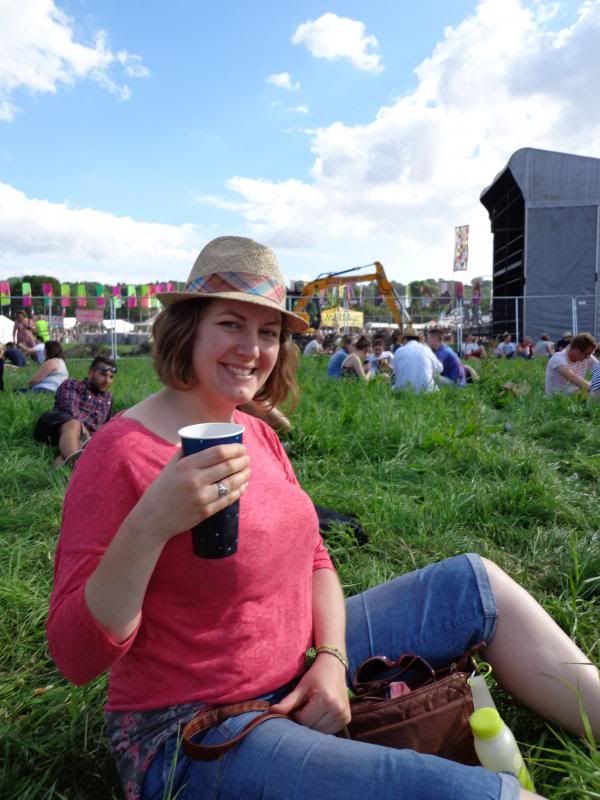 Who knew a sunny day could produce so much condensation?!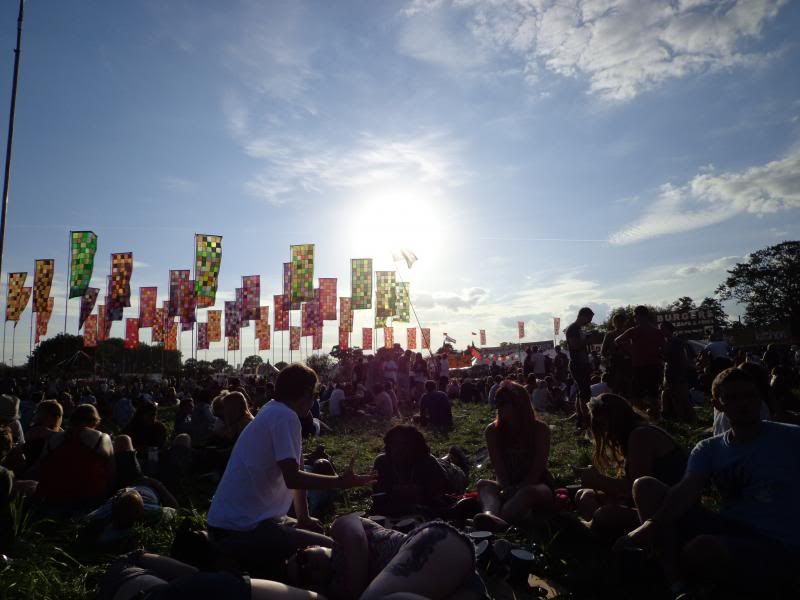 The staff at Glastonbury couldn't have done more for us - they took us in a Land Rover ambulance to the onsite A&E which, as it was around 1.30 am by this point, was full of passed out people who'd overdone the cider/similar and needed to sleep it off. Natalie was x-rayed, put in a cast, given crutches and we were driven back to our campsite with the instructions, "Don't get the cast wet!" which is just what you want to hear when heavy showers are forecast for the next three days.
Lo and behold, when it started pissing down the following day the first thing Natalie did was let her foot dangle in a puddle by accident. It was at this point she realised she couldn't stay and, again, with the incredible help of the staff and volunteers we managed to get her back to Castle Cary station and tucked carefully on a train back to London. I think she enjoyed watching the festival on the telly, at least.
I clicked back on my Photobucket by mistake and funnily enough my very first picture on there is Natalie, Tori and me at Glastonbury 2004, or rather we popped out on the Thursday of the festival to go to the Bell pub in Shepton Mallet:
I wonder what will happen over the next 10 years...

previous | next